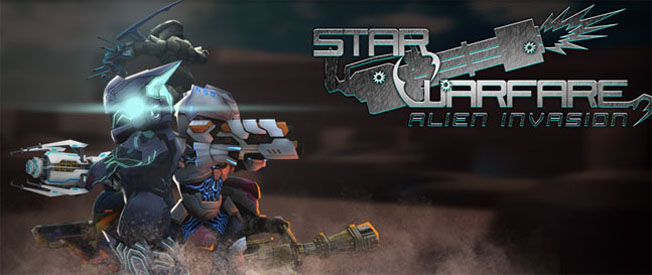 Welcome to the Star Warfare Wiki!This is the site about the iPod/iPhone/iPad/Android game: Star Warfare Alien Invasion!

Looking for info? Check out the links below, or hop over to our Page List!

Want to add something or join us? Just check out our Community Guidelines, then join the fun!
What We All Are Here For

This wiki is about the game Star Warfare:Alien Invasion, now available on both iOS and Android. All that is needed to know about the bosses, gold drops, mithril, and the gear!
(Mobile Users: Drag to scroll!)
Today was a hard day. We've lost a dear comrade. Samuel, aka Sharkface. He was... A good friend. It…

Read more >
Which is your favorite place?