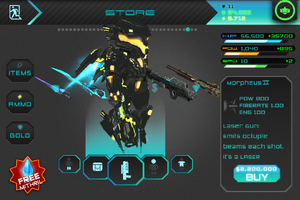 Star Warfare has not yet added clans so we will make them online. This page will list names and site links. When adding a site, a clan must have the following requirements.
Clan Name
Member list/GC usernames
Events board
Relevant Stats
Ranks/Experience
Any material from this Wiki must be fully referenced and credited
The clan leader or a designated administrator must have a wikia account for communication
Clans need to be approved prior to having their clan templates displayed on this page -- requests for approval should be submitted via Board:Community Voting. Instructions for managing page templates (both for users and admins) can be found at Clans and info/Clan template instructions.
Please note: prospective clan founders should be active members of this wiki prior to forming a clan on this page (about 100 edits to this wiki). Please don't join just to make a clan.
Ad blocker interference detected!
Wikia is a free-to-use site that makes money from advertising. We have a modified experience for viewers using ad blockers

Wikia is not accessible if you've made further modifications. Remove the custom ad blocker rule(s) and the page will load as expected.